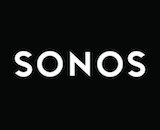 Sonos released its fourth-quarter financial results, closing out its first fiscal year as a publicly traded company. Revenue rose 8% on-year to $294 million. Within that total, wireless speaker revenue grew 25% to $116.8, driven mostly by sales of its Sonos One and by the debut of its portable Move speaker. The company saw a loss of $29.6 million for the quarter, compared with a loss of $1.7 million in the year-ago period.
For the full year, Sonos posted revenue of $1.26 billion, up 11% on-year, and a net loss of nearly $4.77 million, down from a $15.6 million loss the prior year.
In addition to the financial results, Sonos has also announced an acquisition. The company bought a startup called Snips that specializes in voice AI for $37.5 million. Sonos CEO Patrick Spence told Variety that the purchase was not a sign that the company was looking to build a rival to Alexa or Siri. He said Sonos was looking to build voice AI tools centered on music, and would be doing so with an emphasis on user privacy. Snips' technology does much of the voice recognition and natural language understanding processes on the device, meaning less user data stored on Sonos' own servers or on the cloud.
"It's an option we want to provide customers," Spence said. "Freedom of choice has been a big part of our message."