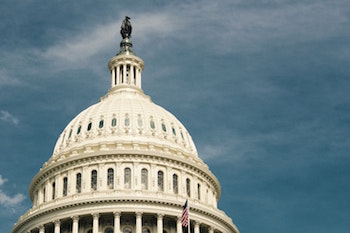 Play it again, Congress. Legislators are making another effort to create performance royalties for radio airplay. Sen. Marsha Blackburn (R-TN) and Rep. Jerrold Nadler (D-NY) have introduced the Ask Musicians for Music, or AM-FM, Act.
"The United States in an outlier in the world for not requiring broadcast radio to pay artist when playing their music, while requiring satellite and internet radio to pay," Nadler said in a statement. "This is unfair to both artists and music providers. I'm proud to sponsor the Ask Musician For Music Act of 2019 which would give artists and copyright owners the right to make a choice to allow AM/FM radio to use their work for free or to seek compensation for their work. The bill would also allow them to negotiate rates with broadcasters in exchange for permission for it to be aired. This is what music creators want and deserve."
The pair has twice introduced, and twice failed, to make a similar push for radio performance royalties with the Fair Play Fair Pay Act in 2015 and 2017. In those cases, and with the AM-FM Act, music industry organizations have voiced support. Leaders from the RIAA, the Recording Academy, the NMPA, and SoundExchange issued statements backing the new act.
The National Association of Broadcasters, as with past efforts, reacted with opposition. NAB has backed other legislation called the Local Radio Freedom Act that would prevent placing new performance royalties for music airplay on broadcast radio. That act also failed in both 2015 and 2017.