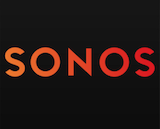 Sonos has opened its first physical retail location in New York City's tony Soho neighborhood. The store places a high value on creating listening environments to best showcase its speaker products. In addition to the usual shelves of merchandise, the store has seven listening rooms designed to look like real rooms in houses.
"We found that getting people into a great listening environment that had great acoustics where they could stop and focus on what they were doing really got them to understand the product better," Dmitri Siegel, Sonos' vice president of global brand told Billboard.
The move into this slick brick-and-mortar location shows that Sonos may be shifting focus, but not losing momentum. The company announced a pivot in March, with plans to focus on voice controls in addition to subscription streaming. "We know the future is one where paid streaming and voice control play significant roles, and we're committed to running a sustainable, profitable business so that we can fund innovation in these and other areas for decades to come," CEO John MacFarlane said in announcing the change.
The Amazon Echo was likely a key motivator for Sonos to amp up voice controls. The product has climbed the ranks of at-home speaker systems thanks to its integrations with services from Spotify to Uber. It also brought accurate voice controls to smart home technology, and now many other tech companies are looking to enter the space. Google and Apple in particular are exploring that niche.