Google acquired online radio platform Songza nearly a year and a half ago, July 1 2014, and today the announcement comes that the Songza brand, and stand-alone app, will be discontinued at the end of the year. Songza features and playlists will continue within Google Play, where they have resided since last October.
Following is a video announcement from the Songza team:
Songza's industry-influencing innovation claim is its so-called Concierge service, which delivers playlists based on the user's mood, activity, and time of day. That presentation idea has been widely copied, and is now part of the playlist browsing and music discovery sections in all the major music services. Founder Elias Roman told RAIN News, on the day before the Google acquisition was announced, that data was the beating heart of Concierge: "We use whatever data points we can to predict what you're doing, with the belief that you cannot possibly recommend content if you don't understand context."
Concierge was arguably an important incentive in Google's acquisition, and by October a version of Concierge was in Google Play: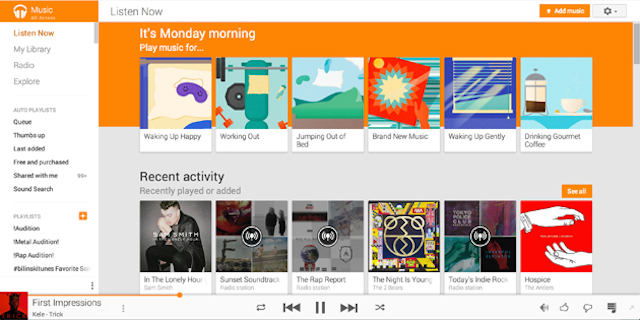 As Songza is retired, user playlists will be carried over to Google Play. It's not a particularly happy moment for long-time Songza loyalists. But it's clear that Google is placing its big bets on Google Play, All Access, and YouTube Music brands — all of which are tied together in a single subscription plan.