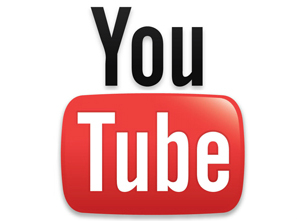 It has been a very busy year for Alphabet (née Google). Not only has the company undergone a major reorganization and rebranding, but its various entertainment properties have been putting down roots, entrenching themselves for the long journey to becoming the top dogs.
The latest development comes from YouTube, which The Wall Street Journal (paywall) reports is working on building up its video offerings to include licensed movies and TV shows. Sources told WSJ that the platform is still in the early stages of this action, but hopes to have a strong set of original and licensed programming starting in 2016.
Adding this third-party content from Hollywood studios and national TV networks would be pushing YouTube into more direct competition with Netflix, Hulu, and Amazon Prime. It also seems like a strategy for converting YouTube's billions-large audience of viewers into paying customers. Of the current leaders in the field, only Hulu and Amazon Prime have any free video options. Both are limited versions of the entire catalog at those companies, where paying opens up vastly more viewing options. This is a market that has set value propositions and payment expectations among its consumers, possibly more than music has.
YouTube is now trying to get in on that market. If it does, then the YouTube Music service will likely be along for the ride and see spillover success. Having a bundled video/audio subscription may not convince listeners that they should be paying equally for their music-only services, but it could mean good things for this one platform's bottom line. The company is already trialling this concept with the bundling of YouTube Music and Google Play All Access memberships under YouTube Red.
It wouldn't even be the first company to pursue this type of mixed-media offering. Amazon Prime offers members audio and video subscriptions bundled in with its free shipping perk. This shows how possible it is to combine non-contiguous verticals into a single, successful package. The key to Amazon's success seems to be finding a niche within those entertainment fields. For instance, we've heard how Prime Music isn't aiming for a comprehensive music catalog, but one that will satisfy a specific type of listener.
YouTube, on the other hand, seems to be casting the widest net possible for both video and music. It's looking at licensed content, original video series, plus the user-generated content that has long been its bread and butter. Ditto the music side, with the catalog of a typical on-demand streaming service coupled with covers, interviews, live performances, mash-ups, and just about any other concept under the sun. An ambitious plan for sure.