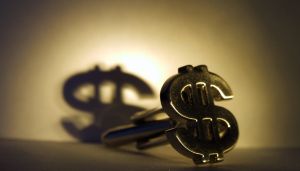 After some sharp exchanges, the music industry may be reuniting in its support of the Music Modernization Act, at least when it comes to mechanical licensing. Last month, several companies that currently operate in the mechanical licensing space traded barbs with songwriter groups over an effort to change that portion of the proposed legislation, which has moved to consideration for the full Senate. The Act proposes the creation of a blanket mechanical licensing fee for digital services and a national-level mechanical licensing collective to distribute those fees, similar to the role held by SoundExchange in performance royalties. Blackstone, the parent company for SESAC and Harry Fox Agency, and some Senators pushed for an amendment that would allow more competition for that proposed single distributor.
Yesterday, the parties announced a new compromise on the subject of the mechanical licensing and their administration. They have agreed that the collective created by the Act will not administer licenses outside of the compulsory one required by the legislation. That means private vendors, such as SESAC and Harry Fox Agency, would still have the ability to manage voluntary licenses.
The organizations and companies that reached this agreement have released statements in support of this amendment and are calling for Senate passage of the Act.
"We are thrilled that we have mutually agreed on a path forward," NMPA President and CEO David Israelite said. "We are stronger when our music family speaks with one voice and this agreement will allow us to come together to work towards the passage of the MMA. Songwriters need and deserve this bill. We thank the Senators involved for their leadership and guidance."
"SESAC has been fighting for songwriters since 1931 and continues to do so with its enthusiastic support of the MMA," said John Josephson, SESAC Chairman and CEO. "At the encouragement of Senators closely involved in this legislation, all parties came together to agree on outstanding items related to the MMA including the reform of the Section 115 compulsory license and other important related matters. We share a collective responsibility to help ensure that the MMA benefits all stakeholders in the industry and look forward to the Senate's consideration of the bill."
"Reaching consensus within the music industry, on what may be the most important songwriter legislation in history, is a win for American songwriters and the broader music community," the Nashville Songwriters Association International said in its official statement. "We are pleased to have put our differences behind us and support this bill in unanimous harmony. The Nashville Songwriters Association International has been a friend and fan of SESAC's for decades and that is how our relationship will immediately resume."