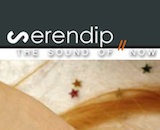 Serendip announced that it will cease operations on Sept. 22. In an email to its members, the company said the costs of processing all the posts and serving up playlists on both web and mobile apps were more than the small team could handle. The Israel-based startup was designed to be a music service with a social angle. It pulled music recommendations from a person's connections on Facebook and Twitter to create playlists. It also had a lean-back radio listening component.
The tracks came from YouTube, SoundCloud, Bandcamp, and Vimeo, but despite opting to pull in music from free services, it seemed that there wasn't a clear road to turning a profit. Hypebot predicted that this closure could be the start of a downward trend for upstart online music platforms.
We're less inclined to see this as a death knell, though. Investors are far from giving up on the field. More of the up-and-coming music tech companies — such as 8tracks, Feed.fm, and KKBOX — are entering the space with better ideas of how to stand out and tackle the challenges of the industry. Each of those three secured funding recently, showing that they're a long way from dropping out of the game.