Things have gotten real for small webcasters. December 31 came and went like a silent specter, as the law which gave special royalty rates to hobby and semi-pro online radio stations expired, its death seemingly unattended by the institutions which have power to revive or replace it.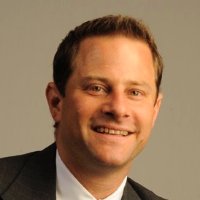 Small Internet radio operators, and larger companies which provide platforms for them, now have 15 business days to decide whether to continue streaming in 2016 with a much higher cost of music. "There is the February 1 deadline for filing the annual minimum fee," attorney Kevin Goldberg, of Washington law firm Fletcher, Heald & Hildreth, told RAIN News. Goldberg explained that the February 1 payment of $500 is like a non-refundable deposit which allows a webcaster to stream a station in 2016 under the current royalty structure.
Unhappy New Year
That royalty structure is a problem for small webcasters with small audiences that earn small revenues. On December 16 the U.S. Copyright Royalty Board (CRB) set new rates for 2016. The applicable rate for non-subscription music streams (like most small webcasters) is 17 cents per 100 plays ($0.0017 per song per listener). That micropayment is a huge inflation of what small webcasters previously paid, which was based on a percentage-of-revenue calculation. The law which created that special webcaster category and defined its music licensing rate was the Webcaster Settlement Act of 2009 (WSA), and its term ended at midnight on New Year's Eve.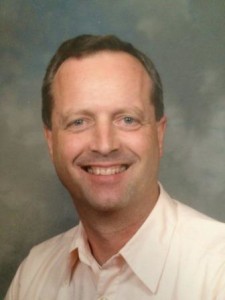 "While .0017 per performance is a big win for larger webcasters and FCC-licensed broadcasters, it is totally devastating to microcasters," according to Marvin Glass, owner and manager of StreamLicensing, a platform for small and mid-size webcasting. "The Internet has been one of the last level-playing fields left for small, mom and pop or 'hobbyist'-type webcasters," Glass wrote recently. "That level playing field no longer exists for these very small webcasters and I've watched them close their stations by the hundreds over the last two weeks. I'm talking about watching disabled vets shut down their stations. Retirees on small pensions, those on disabilities, others visually handicapped, as well as ordinary working men and women who just want to play a few songs over the Internet for their friends. It happened almost overnight."
Kevin Goldberg is currently representing StreamLicensing. "We are discussing the state of affairs, the lay of the land, and the road forward," he said.
Who's Got the Ball?
Some small webcasters rail at the CRB for failing to protect them, but it is not the CRB's purview to make special deals for defined market groups. The Webcaster Settlement Act resulted from discussions between SoundExchange, the government-sanctioned organization which collects and distributes label royalties, and music labels. Similarly, side deals have been created for public radio station webcasts and college radio station webcasts. Both those groups are again protected in 2016. Why didn't small webcasters get continued shelter from big-stream rates in 2016? Probably because they were not represented in the CRB process, where participation is too expensive for single stations, and where no organized advocacy came forward.
So — too late now? No. Special arrangements can be made at any time — witness the Webcaster Settlement Act of 2009 which became law during the five-year royalty period of 2006-2010, and extended its protection through the entire following period (2011-2015). The question is whether major market determinants (SoundExchange and the labels) are motivated, either by their own initiative or by external pressure, to talk about it.
What's Next?
"We don't know," according to Kevin Goldberg. "There's a lot of rumor going around, some of it better informed than others. The big thing is the lack of clarity about what will happen to small webcasters."
Within the generally cloudy view of the future for small webcasters, Kevin Goldberg expressed hope that might border on optimism. "I do think labels, SoundExchange, everyone, sees the value in small webcasting," he said. "I do feel there will be talks about this at some point. The landscape has changed since 2009, when the small webcaster settlement was passed. But there are reasons why everybody will want to at least talk about something."
RAIN News has noted in previous coverage that the 2009 law was conceived to be a temporary adjustment in an immature market. We asked Goldberg whether the market was still conducive to a small webcaster settlement, as it was in 2009. "At the time, that's probably how it was envisioned," Goldberg observed. "It also seems to me that maybe the market hasn't progressed exactly how people thought it would. Perhaps some of the then-small webcasters are no longer small, and no longer needing this. But maybe there are more small webcasters who do need that category with a percentage-of-revenue [royalty calculation] or some sort of price break. Maybe people didn't appreciate [in 2009] that we'd still be there with regard to so many small webcasters."
Large and Small Players
In our conversation, Kevin Goldberg noted that labels have a self-interest in caretaking a healthy music exposure ecosystem that works for both recording stars and less-known artists. In this view, small artists are the clients of labels; as such, they need to be provided promotional outlets that can foster discovery. "All webcasters provide some measure of value even beyond revenue," Goldberg asserted. "Small webcasters certainly do that with regard to independent artists, in a way that radio stations and big webcasters sometimes don't. And [labels] value that; the question is how to quantify it, in a way that really does benefit the artists."
"Let's face it," Goldberg concluded. "Soundexchange and the labels, they have clients, and they need to provide a service, which is to make sure [artists] get proper compensation for their creative work."
The Small Webcaster Timetable
These are upcoming dates and actions for small webcasters still streaming, provided to RAIN News by Kevin Goldberg:
February 1 (extended from January 31 which falls on Sunday): File an annual minimum fee and statement of account form and pay $500 per channel. That fee is due separately for each station, in cases where a webcaster operates multiple stations. It is non-refundable. The money goes toward royalty obligations, but any excess at the end of the year is not paid back to the webcaster.
March 15: Submit the the year's first monthly statement of account and pay your licensing bill. Those are due within 45 days after the end of each month. The first deadline is for January's streaming.
Along with #2, submit your report of use, which contains data about every song you played during the month.
Kevin Goldberg predicted that SoundExchange could be deluged by annual minimum fee submissions (step #1) at the eleventh hour, as small webcasters hopefully wait for a sign of support … or quickly organize to agitate for that support. If, instead, that date marks the end for most small webcasters, in the dire words of Marvin Glass, "much of the vitality of Internet Radio is gone."