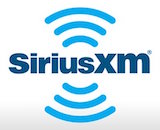 SiriusXM has closed its acquisition of Stitcher, three months after the July announcement that the satellite giant would buy the pioneering podcast company.
Stitcher joins Pandora as a wholly-owned Sirius company. SiriusXM also has an exclusive ad sales partnership with Soundcloud. Today's announcement puts the combined audience at 150-million listeners, and calls that reach "the largest addressable audience in North America across all categories of digital audio – music, sports, talk, and podcasts."
The company notes that Pandora's advertising technology will be applied to the Stitcher network of podcasts, "helping solve some of the critical challenges in podcast advertising through precision targeting, ad efficiency, and improved measurement capabilities via a streamlined ad marketplace." That sounds quite programmatic and is an interesting description as applied to Stitcher, a longtime champion of host-read ads.
Many popular Stitcher podcasts which have not been available on pandora, will now be. They include Freakonomics Radio, My Favorite Murder, Office Ladies, and Conan O'Brien Needs a Friend.
Erik Diehn, CEO of Stitcher, will report directly to Scott Greenstein, President and Chief Content Officer of SiriusXM, who also oversees content at Pandora. Sarah van Mosel, Stitcher's Chief Revenue Officer, will report directly to John Trimble, Chief Advertising Revenue Officer of SiriusXM.
Jim Meyer, Chief Executive Officer of SiriusXM, said, "We are deepening our position in podcasting, the fastest-growing sector in digital audio, and with completion of this transaction, our vision is taking shape. With Stitcher and its varied assets, we are now a one-stop shop able to meet the needs of podcast creators, publishers and advertisers, while also providing listeners with access to great shows, series and programming."
.