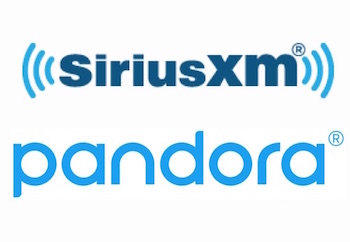 Sirius XM and Pandora have been gradually finding ways to cross-promote and collaborate after the satellite radio company's acquisition of the online audio service in 2018. There have been some shared content efforts, such as Sirius XM talk shows being available as podcasts on Pandora. But the businesses are now investigating how to create a joint subscription that would cover both of its services.
TechCrunch reported that the two companies have been testing different promotion plans. The effort currently focuses on deals aimed at current subscribers that offer a discount to the second plan.
"We would email our Pandora listener base or the SiriusXM listener base — we would test it with different user bases as a promotion," Chris Phillips, SiriusXM/Pandora chief product officer and head of technology, explained to TechCrunch. "We actually have a formal study going on to do it."
Sirius XM and Pandora allegedly want to make a decision about how to offer a bundle this year based on its test results. However, TechCrunch noted that many listeners are still unaware that Sirius XM and Pandora are now joined by a single owner, and have been confused by the emails about those promotion tests.