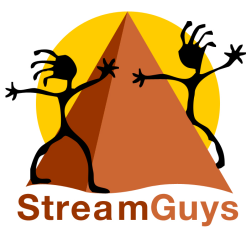 StreamGuys, a SaaS (software as a Service) company which provides stream services to broadcasters, has added a silence detection feature to its SGalerts toolset. The company calls dead air "the costliest technical issue to the business of broadcast."
The alerts, transmitted via text and email, are automated. Users can set a sound threshold (defining what "silence" is) and a "maximum blank," which is the length of silence that triggers an alert. Talk programming (StreamGuys offers a podcast hosting service) naturally has longer pauses than music programming.
The company announcement claims that silence detection software can replace dedicated specialty hardware. the marketing emphasis is on preventing lost revenue due to audio outages blanking out commercials — and, along the way, degrading a station's brand reputation.
StreamGuys was founded in 2000.