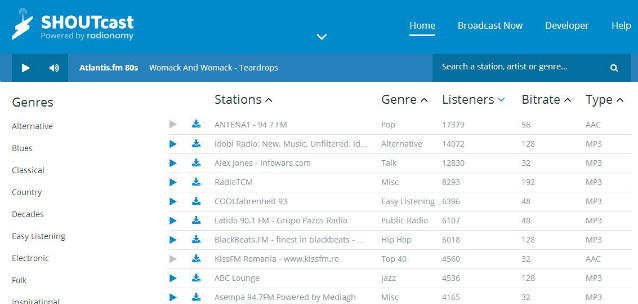 Venerable Internet radio platform SHOUTcast, which was acquired from AOL by Radionomy early this year, is re-launching this week with enhancements that should benefit SHOUTcast station owners.
The SHOUTcast brand, station directory, and back-end tie-ins with mobile apps all remain intact. The noteworthy changes are intended to provide station owners with a less expensive, more lucrative, and better informed experience.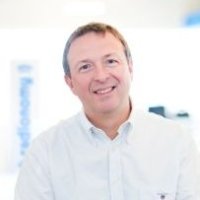 RAIN spoke to Radionomy CEO Alexandre Saboundjian before the announcement, about the headline changes.
"It's a new version of SHOUTcast, and it has been moved to the Radionomy platform," Saboundjian told us. "This important update includes TargetSpot technology." Radionomy and digital ad network TargetSpot merged their operations last December, shortly before Brussels-based Radionomy acquired SHOUTcast (and software music player Winamp, in the same deal). TargetSpot integration promises to provide better monetization for SHOUTcast station owners.
Saboundjian: "When we spoke to SHOUTcast users, the main comment was that it was hard to make money from the radio stations. It was not so easy to insert ads, or to receive money across different national markets. This new version of SHOUTcast solves those problems."
Another benefit of the back-end integration is advanced analytics: SHOUTcast publishers will now get access to the more advanced traffic measurement tools enjoyed by Radionomy publishers.

Finally, SHOUTcast is now entirely free. "Previously, the software was free," Saboundjian noted.  "Now free streaming is also included."
We asked about any changes to the linkage which enables mobile apps to stream SHOUTcast stations. No change there, Saboundjian told us — in fact, things could get better for mobile streaming partners. "Before the end of the year we will provide a better API. We want to enhance the relationships between ShoutCast and all its different partners."
SHOUTcast was founded in 1999 by Nullsoft, which also created the groundbreaking Winamp program. Nullsoft was bought by AOL later that year. In the fall of 2013, rumors swirled that AOL would "sunset" both SHOUTcast and Winamp. Internet petitions circulated to forestall the demise of the iconic digital music brands. Radionomy acquired both in January. SHOUTcast now hosts over 52,000 Internet radio stations, some of which are AM/FM webcasts.
Radionomy is an Internet radio enabling platform, consisting of mostly pureplay stations. The Radionomy and SHOUTcast brands, webcasts, and mobile apps will remain separate.