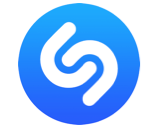 Snapchat has integrated with Shazam so that users can look up a song from within the photo and video sharing app. When music is playing and a person has the Snapchat app open, the individual can press and hold the camera screen to identify the song. In addition to getting the information, the listener can send the song data to their Snapchat contacts.
"We are excited to launch our partnership with Snapchat," said Shazam CEO Rich Riley. "We've integrated Shazam into Snapchat in a way that makes discovering and sharing music both fun and easier than ever."
Shazam has entered several new partnerships in recent months. It partnered with Songkick to include concert listings in November and added music videos from Vadio in October.