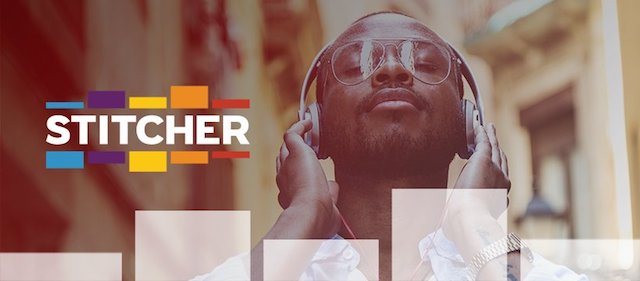 E.W. Scripps is embarking on a rebrand of its podcast departments. Stitcher will be the new lead name for its podcasting, and the branch will get a new logo to accompany its new position. Midroll Media, the former parent company, will now be nested within Stitcher. Erik Diehn, who was Midroll's CEO, will continue to lead the efforts in audio as top exec for Stitcher.
"This is a natural evolution of the company's arc, in that even before the Scripps acquisition, we as a company were constantly thinking about 'How do we expand the universe of podcasting?' 'How do we bring in new audiences and new talent?' 'How do we introduce these new shows to new people?'" Diehn told Fast Company.
Scripps acquired Midroll in 2015 and Stitcher in 2016. Both companies continued to expand their work, and Stitcher has launched a premium network, added new programming, and grown its ranks since being folded under Midroll. Diehn said that the changes within Scripps are a way for Stitcher to present its dominance in podcasting to the rest of the industry. And he's expecting the growth to continue.
"We're going to spend a lot of the content side, the product side, the marketing side," Diehn said.