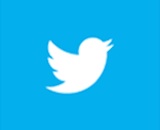 Twitter's video livestreaming app Periscope has launched an audio-only option. The service is a mobile app that allows anyone to record and broadcast live video and interact with viewers through a chat system. Now it also includes the option to exclude the video component from broadcasts on the iOS versions of both Periscope and Twitter. The companies have not disclosed if or when the feature will be released on Android.
In a blog post, Staff Engineer Richard Plom detailed the backend development of turning the concept, which has been highly requested by the app's users, into a reality. Although the video stream from the broadcaster's feed is not shown, Periscope will instead display "dynamic video animations" based on the audio data and rendered on the phone in real-time.
While Twitter has made several experiments in audio and music over the years, this move with Periscope puts the service more in line with the casual recording tech available through Anchor. Both platforms have a focus on reaching wide audiences without the need for complicated equipment or a polished production. The egalitarian strategy, one where anyone with a smartphone (iPhone in this case), can produce content is one that could help convert even wider audiences for all forms of audio programming.