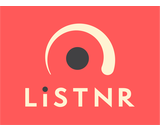 Australian media company Southern Cross Austereo has added 10 music stations to its LiSTNR app, bringing its total station count to 25. The company is calling the additions "DAB+ music stations," but the emphasis is more on the app than on DAB+ reception and listening.
We cannot test LiSTNR in the US/Android market, but this initiative reminds us of Audacy's recent addition of streaming music stations to its comprehensive listening app. The  strategy is to bolster the user proposition in these radio-originated apps with pure music streaming, a tactic also practiced by iHeartRadio starting many years ago.
SCA/LiSTNR is programming along two tracks: Mood and Genre. Genre stations are pretty imaginative, featuring categories like yacht Rock, Girl Power along with standard divisions like 70s Hits and Jazz. In the Mood list are Almost Acoustic, Fit Hits, Trending Now (not really a mood), and Blender Beats.
SCA says it is "reinforcing its commitment to growing exclusive music programs and content. "
.