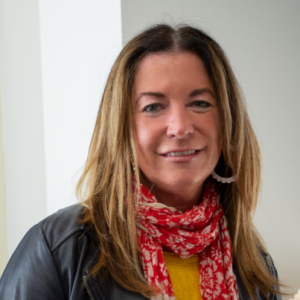 Sue McNamara has joined PodcastOne as EVP Sales Eastern Division, the company announced today.
"When looking for someone to fill this position, we spoke to a number of our advertisers, and the one name that kept coming up was Sue McNamara," noted Executive Chairman Norm Pattiz. "After our first meeting at our Los Angeles headquarters, I understood exactly why. She knows audio. She not only understands advertisers' goals and needs, she's been instrumental in creating new, creative opportunities for them. She's a perfect fit for podcasting, and that makes her the perfect choice for PodcastOne."
McNamara's executive sales career has taken her through Interep, CBS Corp., and US Total Traffic Network. She's been honored multiple times on Radio Ink's Most Influential Women in Radio list and The American Registry's list of the Top 1% of America's Most Honored Professionals.
"I am excited to join the leader in podcasting and the great team at PodcastOne," McNamara said in a statement. "In a rapidly-expanding industry where 61% of consumers said they were likely to purchase a product they heard podcast ads for, there are endless opportunities. I'm looking forward to helping brands tap into that impact on an even greater level with the best podcast lineup in the business, here at PodcastOne."
In February Peter Morris was named CEO of PodcastOne.