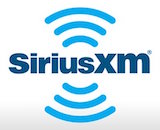 We covered the Sirius XM earnings report last week. Here, a deeper drive in Jim Meyer's remarks about the Pandora merger and innovations in the car.
"Bar none, the leader"
On the April 24th Q1 2019 Earnings call for SiriusXM, its first since completing the $3.5 billion acquisition of Pandora, CEO Jim Meyer acknowledged his enthusiasm could be interpreted as hyperbole, emphasizing "the enormity of our new platform" as "bar none, the leader in audio entertainment in North America with over 100 million monthly listeners." Describing the composition as roughly 35 percent pay across the two services and the rest "ad-based listeners and trialers," he assured call listeners that "with all the tools and offerings we now have, I've challenged our team that our goal should be to never lose a listener" and be "a strong ally" to artists growing their fan base and labels breaking new artists."
The traditional in-car business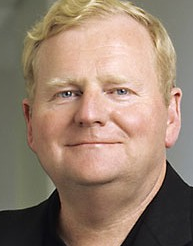 In addition to the combined services, Meyer emphasized strong auto presence and growth as a key differentiator: "With our gold standard deal at Toyota phasing in later this year, our penetration rate will exceed 80% next year, and the enabled fleet size should grow to over 200 million vehicles over time." He said their used trial distribution is up to 37,500 dealerships.
Much of the focus on auto is tied to an accelerated rollout of the Sirius 360L platform which includes a touch screen and music recommendations. Meyer cited a January press release from General Motors on the 2020 Cadillac XT6s debuting with 360L, but anticipates expansion across more 2020 vehicles later in the year. "360L is the future platform for SiriusXM in the car," Meyer stated, adding that "all of our OEMs are at some stage in moving to full adoption. Over time, we also expect that the 360L rollout will significantly benefit the Pandora platform by introducing a better native environment within the vehicle."
Expansion
Maintaining his upbeat stance, Meyer described more expansion and assets – from their largest-ever expansion in content lineup in the company's history, adding 100 Xtra music channels to upcoming initiatives promising access to streaming at no extra charge for all Sirius Select subscribers, and an expanded video offering. Meyer also noted a personalized streaming music feature within SiriusXM powered by the Pandora genome. "Think about that," he said. "Just a few months after the merger, the heart of Pandora's personalized service will become a part of the SiriusXM experience. These long-term investments in SiriusXM product and brand are a big, big deal."
On the Pandora side, there are continued plans to grow share of digital video ad budgets, expand podcasting initiatives, market the recently launched Pandora Stories "which allow artists and creatives…to blend spoken word with music" and Pandora Modes, which "gives listeners more control over what kind of songs are played on their stations." (Pandora Modes is available now on the website player, though not in mobile.)
Tech and programmatic
Improving Pandora ad tech has been a focal point — with the acquisition of AdsWizz, for example — and programmatic now delivers almost 10% of audio revenue. However, the tone became more critical in describing greater improvement goals for Pandora on its auto presence and essential areas of stabilizing and growing listener hours. "It's going to take time and hard work, but we pride ourselves in doing what we commit to do, and I'm confident we will get this right. Over the medium and long term, we expect Pandora will benefit from a more differentiated content offering, more efficient data-driven performance marketing, cross-promotion from the SiriusXM active and inactive user base and a vastly enhanced in-vehicle experience. And of course, we will continue to focus on building stronger relationships with leading advertising brands."
Ultimately, Meyer noted, "when it comes to the merger, I can tell you we're very far along and moving very fast on cost reduction. We see where we need to go here. Revenue synergies will be our next focus and will take a bit longer."