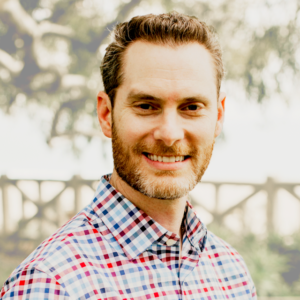 Peter I. Morris, a media executive in digital, film, and television, has been named CEO of L.A.-based PodcastOne. Morris fills a role that has formally vacant since ex-CEO Jim Berk left the company in mid-2018 after a two-year stint. During that time PodcastOne Founder and Chairman Norm Pattiz managed the company as an unofficial interim CEO. Kit Gray is the company President.
In a lengthy informal conversation yesterday at the company's Beverly Hills office, RAIN News learned that Morris had been consulting for several months before he was offered the CEO role. He spoke with considerable passion and detail about podcasting generally, and the growth of PodcastOne's ad-revenue business.
"Personally, I'm a huge fan of podcasts and strong believer in the power of the fan communities this medium champions," stated Morris in today's formal announcement. "The opportunity to work with a legend like Norm Pattiz at PodcastOne, a market leader, is one I couldn't pass up. I look forward to leading PodcastOne's evolution and next chapter of growth."
In speaking about the upcoming announcement, Norm Pattiz seemed thrilled with Morris, extolled the value of working with him as a consultant, and expressed high confidence in the appointment. Pattiz also noted his gladness to shift into his accustomed role of company Chairman, more about broad oversight than day-to-day management. His press remarks: "I was introduced to Peter a short time ago by a mutual friend when I was looking for a consultant to put some fresh eyes on our business. Over the last month, it became obvious that we were both interested in working together to build PodcastOne. His background at Barstool Sports, Funny or Die and Imax are wonderfully compatible with our plans to take advantage of what's going on in podcasting today. I couldn't be more pleased."
Morris has been EVP of Barstool Sports, and EVP of Entertainment at IMAX. In his time at the online comedy network Funny or Die he was Head of Business Affairs & Strategy and General Counsel.
PodcastOne's portfolio now includes over 300 podcasts, many hosted by known personalities whose careers cross over media categories. In a podcast environment where Podcast-to-Hollywood is a growing trend Pattiz and Morris told us that the company is a magnet for crossover in the other direction, and that they receive a steady stream of show ideas and proposals. Adam Carolla is the most grounded foundation stone of PodcastOne's content; Carolla produces 15 hours of audio every week, and recently extended his longstanding and exclusive arrangement with the company for five years.
Other celebrated PodcastOne hosts include Shaquille O'Neal, Steve Austin, Dan Patrick, and Laura Ingraham.