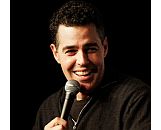 Adam Carolla has extended his exclusive deal with PodcastOne. The popular podcaster has signed an agreement covering join production, distribution, marketing, and sales for his collection of podcasts through 2023. He produces more than 15 hours of original content a week for the podcast network, including his eponymous talk program The Adam Carolla Show.
Carolla told Variety that he sees "a couple percentage-point bump every year," but otherwise is not receiving a vastly different or larger financial compensation with the extended deal.
"I knew Adam would become a cornerstone of our business, and it's just built and grown since then. He's still the biggest deal in podcasting," PodcastOne Chairman and CEO Norm Pattiz said.