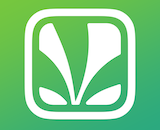 India's streaming music sector is getting shaken thanks to a big merger. Reliance Jio, an Indian telecom, announced that its digital music service JioMusic is combining with streaming platform Saavn. The new music platform is being valued at about $1 billion. In addition, Reliance is spending $104 million to buy a partial stake in Saavn from its existing shareholders, although Saavn's co-founders will continue to head the business. The telecom will invest $100 million into the media company's expansion.
"The investment and combination of our music assets with Saavn underlines our commitment to further boost the digital ecosystem and provide unlimited digital entertainment services to consumers over a strong uninterrupted network," said Reliance Jio Director Akash Ambani.
"Nearly 10 years ago, we had a vision to build a connected music platform, dedicated to South Asian culture across the globe," Saavn Co-Founder and CEO Rishi Malhotra said. "Our alignment with Reliance enables us to create one of the largest, fastest-growing, and most capable media platforms in the world."
India has been a hot market for streaming, both locally and internationally. Amazon recently rolled out Prime Music, and Spotify is rumored to be planning a launch there soon.