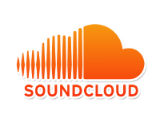 Some days it seems like SoundCloud just can't catch a break. Last month, we reported on rumors that SoundCloud and Universal Music Group might at long last be nearing a deal. In the latest twist of the will-they-won't-they saga, Universal appears to have gotten skittish now that SoundCloud is being sued by PRS for Music.
"PRS isn't just suing SoundCloud, it's everyone involved in SoundCloud: investors, partners, whatever," an unnamed source allegedly told Digital Music News. "That's not something Universal wants to get entangled in, better to let the smoke clear."
SoundCloud has been working to implement business operations that will ease its relations with major labels, which have raised concerns about not being paid for remixed or mashed-up versions of their protected music that appear on the online platform. It recently secured indie agency Merlin as a partner for the On SoundCloud monetization program and in the spring inked a deal with Zefr, best known for making YouTube's Content ID service, so progress is happening. But it may still need the formal endorsement of the big labels in order to avoid ongoing issues with takedowns or lawsuits.