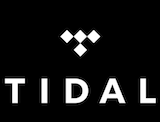 Tidal doesn't take a day off. The company is back in headlines again, but this time with nothing related to music. Page Six reported that the music platform is looking to expand on its burgeoning video content initiative with the addition of full-length movies. This new film component could reportedly launch as early as June.
"The movie service will feature original content as well as acquired films," an unnamed source told the publication. "Tidal hopes to work with an indie studio or producer on a partnership to create original movies."
Tidal has had a video component since the relaunch under Jay-Z's management. Several music videos, exclusive and otherwise, have aired on the service. The company also expanded into original TV programming with two new shows contracted in November. If it does add feature films into the mix, that would imply that Tidal is interested in becoming a one-stop entertainment shop rather than a music-only provider.
Some of its competition has been making similar moves, though. Spotify has added podcasts and non-music video content. Apple Music is still connected to iTunes, which has sections for renting and purchasing video entertainment. And YouTube Red combines all the user-generated content of its core video platform with a music subscription and some scripted original programming. If the multimedia approach to streaming does become the norm, then Tidal's focus on originals and exclusives could give it an edge (assuming it can outsmart pirates).