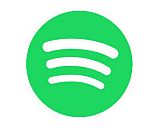 Spotify is reportedly pursuing expansion into Vietnam and Thailand. Unnamed sources told TechCrunch about the planned Asian rollouts. Spotify did not comment on those rumors, but it is currently hiring for music editor jobs for both Vietnam and Thailand. The listings could signal a launch later this year for those two markets, which have a combined population of more than 160 million.
The streaming company is also laying groundwork for inroads into India as soon as this year, according to TechCrunch's sources. India is already a crowded music market, with several local and international brands catering to the large listener audience.
Spotify also has the looming question of an IPO or direct listing, two paths that have been hinted at and directly stated as possibilities for Spotify's next financial step.