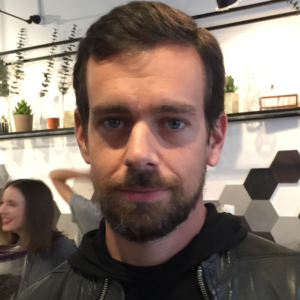 Talk about diversifying. In the most startling rumor of a streaming music acquisition, merchant payment enabler Square is reportedly considering an acquisition of HiRez, musician-owned Tidal.
It helps in connecting the dots to remember that Square was co-founded by CEO Jack Dorsey, who is also Founder/CEO of Twitter. Twitter has a long history of integrating with video and audio platforms, putting multimedia into the fast-moving social service. Further, Square is more diversified than simple fulfillment of merchant transactions, offering toolkits for sellers that include gift cards, business financing, online booking, payroll tools, and an API enabling merchants to make custom interfaces and experiences.
Dorsey has also expressed an interest in running for mayor of New York City, so one explanation of the odd-seeming Tidal interest might be that Dorsey's range of personal enterprise simply doesn't have boundaries.
Anyway, this Rumor Fact(ory) is based on the usual "unnamed sources" who spoke with Bloomberg. According to PYMNTS.com, "Bloomberg reported that Dorsey is looking to build on Square's existing services and growing popularity with young users by adding additional stand-alone services to complement the products it already offers. Those include online shopping, delivery, loyalty programs, gift cards, money management and loans."
Tidal was acquired by Jay-Z in March 2015, and he brought in a cohort of music stars as equity partners. Since then the service — while not getting the ink of category leaders Spotify and Pandora — has built a reputation as a leading publisher of HiRez (or lossless) audio. We don't know how many subscribers are served by Tidal, but in a teen panel at RAIN Summit Orlando in 2019 one of the young, cash-strapped panelists expressed loyalty to the relatively expensive service for the high-quality listening.
.