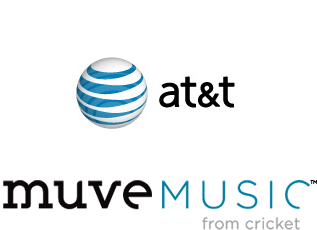 Based on unnamed sources, reports are circulating today that telecom giant AT&T will discontinue the Muve Music service currently available to some portion of AT&T's user base. Muve Music is phone-only streaming music service, little known for its lack of a public-facing app. Muve subscriptions number about two-million, making it one of the most successful subscription services.
There is logic to AT&T's purported plan to ditch Muve Music, peeling it away from parent company Leap Wireless, which AT&T acquired last year (the deal cleared regulatory scrutiny in March). AT&T is invested in its partnership with Beats Music, which started in January and is a high-profile participant in the streaming-music wars currently battling it out in the U.S. market. The telecom behemoth might be concentrating its bet, now that it owns the Leap/Muve customer base.
Funneling two-million Muve subscribers to Beats Music (not necessarily an easy goal, but certainly a logical one) would lift Beats into audience-growth parity with its older competitors. Spotify does not often disclose its audience metrics, but analysts believe the 2008-founded service has two-million U.S. subscribers and somewhere south of 10-million paying users globally. (Spotify became available to U.S. music lovers in 2011.) Subscription service Rhapsody has 1.7-million paying customers around the world.
Telecom bundling is an important aspect of the streaming-music industry. A major deal like Beats/AT&T, or the recently-announced Spotify/Sprint, gives the music service access to a gigantic user base with an established billing relationship. The opportunity to lure new users through extended trials, monthly discounts, and an existing household bill is a competitive advantage.