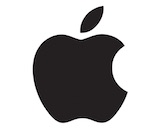 Apple Music may be getting a bigger smart speaker footprint soon. An eagle-eyed reader of MacRumors noticed that Apple's music streaming service is now listed within the latest update to the Google Home iOS app, but it can't currently be connected to one of the smart home devices from that product line. Apple Music can be accessed through Google Assistant voice AI on mobile phones, but this listing could hint at another hardware integration in the future.
A Google representative downplayed the rumors, though. "Apple Music is currently only available for Google Assistant users on mobile phones," the spokesperson told VentureBeat. "We have nothing to announce regarding updates to Google Home."
Apple Music made its debut on the Amazon Echo line of smart speakers in December, a move that allowed the streaming service to be controlled on that hardware through the Alexa voice AI. The music platform was available on Apple's own HomePod smart speaker at launch.