Cadence13 and Panoply Media have entered a new partnership that will see Cadence13 bring its podcast roster to the Megaphone for distribution and campaign management. Megaphone is the podcast hosting and ad-insertion platform from Panoply Media. Cadence13 will receive access to Megaphone's complete set of publishing, dynamic ad insertion, forecasting, reporting, and analytics tools for its podcasters.
"As we continue to expand our network, we knew we needed the most advanced platform to support our scale," Cadence13 CEO Spencer Brown said. "We are pleased to have found that in Megaphone. Its industry-leading technology in ad operations and campaign management will allow us to manage our complex business needs and generate revenue for our partners in the most efficient way."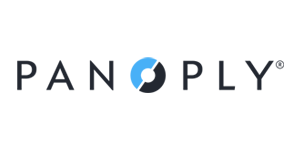 "We are incredibly proud to be working with Cadence13," said Brendan Monaghan, Panoply Media CEO. "As a full-service company, Cadence13 has a holistic understanding of the on-demand audio business, from content production and direct ad sales to marketing and audience development. Their success and expertise make them an invaluable Megaphone partner."
Cadence13's podcast catalog includes notable shows such as Up and Vanished, Happier with Gretchen Rubin, and Ear Biscuits with Rhett & Link.