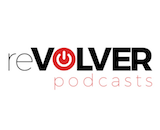 reVolver Podcasts announced a new partnership with Univision around the creation of exclusive content for Spanish-language and multicultural listeners. Under this deal, the reVolver Studios division will create custom audio content for Universal that leverages the company's brands and talent. This arrangement is expected to expand into the digital audio space and will build on the material already available through Univision's Uforia Audio On-Demand platform.
reVolver launched in early 2016 with the goal of offering on-demand audio for bilingual listeners. The company, founded by former Univision exec Jack Hobbs, now works with several leaders in Hispanic and Latin talent.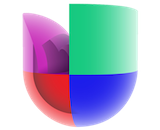 "We are excited to partner with UCI to bring best-in-class Spanish-language audio content across entertainment, news, finance, true crime stories, sports and more to new audiences and advertising partners," reVolver Podcasts President Jack Hobbs said. "Together, we will harness the reach of our platforms and brands to bring listeners more of the content we know they love."
"The partnership with reVolver will allow us to leverage our brands, talent, promotional power and advertising base to bring new content for our audience and new opportunities to our clients," added John Eck, Chief Local Media Officer at Univision.
As a result of this arrangement, reVolver co-founder Stephen Hobbs will join the team at Univision with the title of vice president of audio and experiential initiatives. In this position, he will use reVolver's original content strategy to supply content, promotion and revenue opportunities to the Uforia platform.