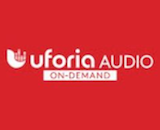 Univision has debuted a new on-demand audio platform called Uforia Audio On-Demand. This is a podcast and live audio streaming platform that makes Univision's programming available on-demand and extends the reach of its existing audio and radio presence. It will also leverage the company's radio and television personalities. The content will cover news, politics, sports, music, comedy, and more.
"Uforia Audio On-Demand harnesses the power and scale of our radio and digital properties to enhance our consumers' experience and further expand our content's reach," Univision Digital senior VP Sameer Deen said. "The platform puts more of the content our audience loves at their fingertips, offering on-demand streaming whenever and wherever they want and available across multiple platforms."
Univision has a mobile app also called Uforia that is designed for Latin music fans' smartphone listening. Last year, Univision added curated playlists and a car mode to the free app.