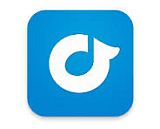 In the wake of Pandora's announcement that it would acquire Rdio assets in a bankruptcy auction, which included a general reference to Rdio "winding down" under the stewardship of CEO Anthony Bay, Rdio has put more specifics into the plan. Rdio subscriptions will end first. The ad-supported listening portion will continue for an unspecified period.
"The Rdio service will be winding down in the coming weeks," reads a posted announcement to users. As of yesterday, November 23, monthly subscription charges and collections ceased. Subscription service will continue for every subscriber until the next collection date (one month or shorter, for the most part). New subscriptions are no longer being accepted. A notice in the Android mobile app directs users to the posted web announcement, but does not link them there, or place the information in the app. So the whole wind-down could be a surprise to users who aren't paying attention to industry news.
How long will the free=listening service remain active? "Until the service goes offline" is the only information as of now.
Rdio says that playlists and favorites will be exportable. No details yet on how this will be accomplished, or what format they will be in, or how they might be imported into another music service. Pandora does not have playlists as such, but has stated its intent to build an on-demand service with some acquired Rdio technology, to launch in the second half of 2016.