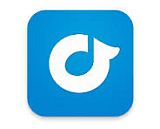 Two recent articles reviewed the international scope for Rdio. The service is available in 60 countries, but its top markets outside of the U.S. are Canada and Brazil.
Mediacaster reviewed Rdio's business activities in Canada, the service's second-largest market. Rdio has signed on as the official music partner for the Toronto International Film Festival. It has also inked a deal with The Orange Lounge, a recording studio, and Universal Music Canada to provide exclusive audio recordings, behind-the-scenes video, and artist interviews.
Brazil is Rdio's third-largest market. While smartphone use in that country is on the rise, ZDNet cautioned that Brazil does struggle with the quality of its mobile Internet services. That poses an ongoing challenge to the Rdio, although it adjusted its platform to eke out better performance for Brazilian listeners.
Rdio just launched a big update to its service and business model, which will roll out in 20 countries. The inclusion of an ad-supported free tier for Rdio members puts it in more direct competition with Spotify, which has forayed into the Brazilian market and is beginning a Canadian rollout. If it can negotiate the particular challenges of Canada, Brazil, and its other regions of interest, Rdio might have the resources to continue benefiting from its early presence in those international markets. It has the technology of TastemakerX to support its music recommendation capabilities and the power of its equity agreement with Cumulus to bolster the business side. So far, it's looking like Rdio has an international strategy worth watching.