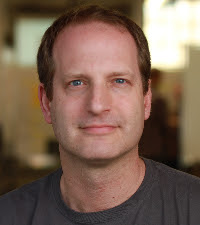 RAIN today announced that Jake Shapiro, Chief Executive of public radio marketplace PRX, will present the keynote speech at RAIN Summit Atlanta, September 29.
In a tradition of featuring thought leaders in the online audio industry, RAIN Summits is pleased to welcome Jake Shapiro to RAIN Summit Atlanta, held during The Radio Show produced by NAB and RAB.
Under Shapiro's leadership, PRX has grown to become the largest public radio market for audio programs. Some of those programs are The Moth Radio Hour, This American Life, and 99% Invisible. PRX is also home to Radiotopia, a podcast network featuring the best of PRX.
Jake Shapiro is a founder of Matter Ventures, a startup accelerator for mission-driven media entrepreneurs. At RAIN Summit Atlanta he will share his perspective on the industry and the increasing popularity of podcasts as part of the online audio ecosystem.
CLICK HERE to register for RAIN Summit Atlanta. It is the next great gathering in the growing series of world-class conferences for the online audio industry. This year will feature panel discussions and presentations from some of the industry's most creative and innovative execs. the event will conclude with the presentation of the 6th Annual RAIN Internet Radio Awards.