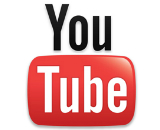 YouTube may seem to be dominated by the new and the young, but there's a place for the catalog to shine on the video platform too. Queen's Bohemian Rhapsody is the first music video released before the 1990s to surpass 1 billion views on YouTube.
Queen's remaining two members, Brian May and Roger Taylor, released a statement and some new material to mark the milestone. They have partnered with Universal Music to release a digital remaster of the original clip. And there will be three new videos made from user-generated content to be released through a collaboration with Universal and YouTube. The group is accepting submissions for the fan-made videos online.
It's a clever way to keep the iconic song fresh in people's minds and ears. The recent Bohemian Rhapsody movie, a biopic starring Rami Malek as Freddie Mercury, also helped the Queen catalog to perform well on streaming platforms in the past year.