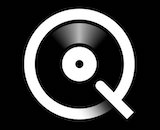 Qobuz, a high-resolution music streaming and download service, announced that it plans to launch in the United States in 2019. The company has not set a target date, but it has been slowly edging towards the move for many months. It was initially slated to land stateside this year, with an announcement at CES 2018.
But progress has been happening. Qobuz now has a headquarters in the U.S. and it made several hires this summer to help plot the launch. The company has laid out its subscription pricing for the new market. Access to its MP3 audio streaming catalog will cost $9.99 a month. The most expensive plan, with unlimited CD-quality streaming and big discounts on the download store, will cost $299.99 a year.
Qobuz offers CD quality and hi-res music catalogs. The platform currently operates in France, the UK, Ireland, Germany, Austria, Switzerland, Belgium, Holland, Luxembourg, Spain, and Italy.