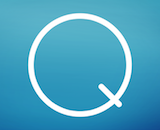 Qobuz announced three new hires who will help the hi-definition streaming platform with its United States launch later this year. The platform, which offers CD quality and hi-res music catalogs, currently operates in France, the UK, Ireland, Germany, Austria, Switzerland, Belgium, Holland, Luxembourg, Spain, and Italy.
Dan Mackta is the new managing director of Qobuz USA. His past jobs include co-head of marketing at Razor & Tie Recordings and vice president of marketing at both RCA Records and Jive Records/Zomba Label Group.
The other new hires are Ted Cohen and David Soloman. Cohen was the managing partner of TAG Strategic, and previously the SVP of digital of EMI Music. Solomon co-founded Peachtree Audio in 2005, and held the vice president of sales title until 2013.
Qobuz hired Yann Miossec as its CEO in April in advance of the planned U.S. launch.