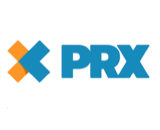 PRX has evidently been busy making deals, and today released three of them. The public media organization is partnering with Magnificent Noise, WaitWhat, and Skeptoid Media to distribute selected podcasts, and provide sponsorship and promotional support.
Specific podcasts are involved:
From Magnificent Noise, This Is Dating and Bubble Trouble
From Wait What, Meditative Story and Spark & Fire
From Skeptoid Media, Skeptoid
"At PRX, we're proud to work alongside ambitious, trusted audio creators who set the agenda for possibilities in podcasting," Jason Saldanha, Chief of Business Development and Content at PRX. "We're thrilled to partner with the creative minds at WaitWhat, the master storytellers of Magnificent Noise, and the critical experts at Skeptoid to help bring shows from each to listeners, support their goals, and to continue to bring the most premium brands to podcasting."
As a side note, PRX also distributing Bubble Trouble, a podcast from Will Page (former Spotify Chief Economist and author of "Tarzan Economics") about how markets work.
.