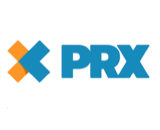 Public media organization PRX today announced podcasts from its award-winning portfolio are now available free to audiences via Audacy, on the multi-platform audio company's digital platform.
The shows released to Audacy seem to represent PRX's total portfolio of distributed shows. The announcement emphasizes some of the best known: The Moth, Snap Judgment, Crushed, False Idol, Song Exploder, The Stoop, The Truth, Passenger, and This Day in Esoteric Political History.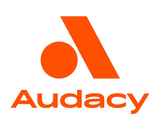 These and all PRX-distributed podcasts are also available in the general RSS ecosystem — which is to say, in nearly every podcast listening app. The Audacy app is not a comprehensive podcatcher, so PRX's reach into that walled garden is meaningful.
Audacy has been piling content into its app, most recently the addition of curated music stations by the hundreds.
PRX recently made news with a couple of executive promotions, and the San Francisco expansion of its Podcast Garage.
"We're always excited when we can continue to expand the reach of podcasts distributed by PRX, which are made by highly talented, trusted creators," said Morgan Church, Senior Director of Business Operations at PRX. "Thank you to the team at Audacy for working with us to bring PRX programming to their engaged listeners."
"PRX's acclaimed shows are a welcomed addition to the expansive podcast library on our digital platform," said Corey Podolsky, Vice President of Business Development at Audacy. "We're thrilled to provide PRX's podcast library directly to our listeners."