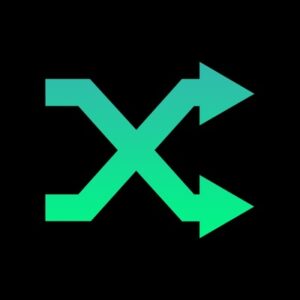 In a reflection of what it calls its "flywheel business model," the company formerly known as LiveXLive will change its corporate identity to LiveOne, mimicking its acquired subsidiary PodcastOne. A similarly modeled rebrand is being applied to all its business units.
Even the NASDAQ trading symbol is changed to LVO. (Up marginally today.)
While PodcastOne remains the unchanged model, these brand alterations are happening:
LiveXLive's music subscription business, Slacker, will be branded as "SlackerOne"
LiveXLive's pay-per-view business is anticipated to be spun out as a separate public company and will be branded as "PPVOne"
LiveXLive's live music business, React Presents, will be branded as "ReactOne"
LiveXLive's merchandising business, CPS, will be branded as "PersonalizedMerchOne"
LiveXLive's original content business will be branded as "StudioOne"
"We are excited to announce a rebranding of LiveXLive that reflects the evolution of our Company, its accelerated growth, and our vision for the future as 'ONE' brand," CEO Robert Ellin said. "Our new LiveONE name and the associated business unit brands of 'ONE' will further pull together our flywheel business model and collectively become synonymous with our mission to be the 'ONE' leading end-to-end talent-first platform creating, producing, monetizing, marketing, and distributing premium audio and video content across all genres and distribution outlets."
LiveXLive acquired Norm Pattiz-founded PodcastOne in July 2020. (RAIN coverage HERE and HERE. Slacker acquisition covered HERE.)
LiveXLive recently announced its 13th consecutive quarter of record revenue. Slacker Radio subsidiary currently has more than 1.2 million paid subscribers.
.