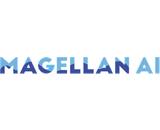 Podcast ad spending continued to grow with a 13% rise in Q1, according to Magellan AI's Podcast Advertising Benchmark Report. (Get it HERE.)
The results of this report were gleaned from an analysis of 68,000 episodes of popular podcasts. Megellan notes: "To account for dynamic insertion, we sampled multiple copies of certain episodes."
In addition to the quarter-over-quarter rise in spending, Magellan notes these key findings:
Seven of the top 10 spenders in Q1 were also on the Q1 list, and nine of the top 10 were on at least one of the quarterly reports in 2021. In other words, top spenders tend to be consistent spenders.
Over 1,875 new brand advertisers came into the market during 2021, which is 305 more newcomers than in Q1 2021.
30-second ads represent the most common length and midrolls were the most common position.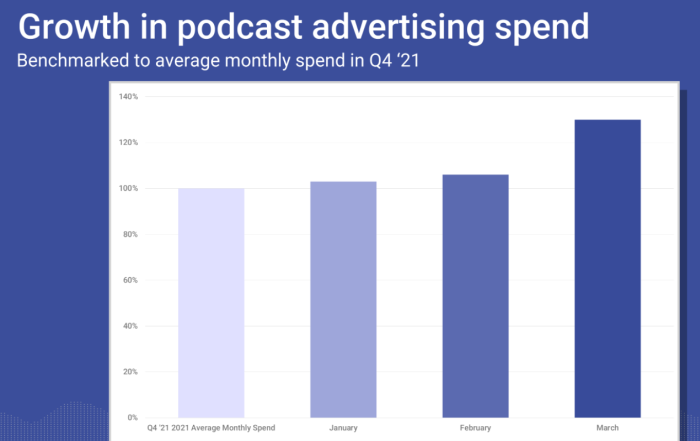 Anyone who follows Magellan's monthly lists of top spenders can guess the Q1 top spender, and it is BetterHelp. (See RAIN's 12-month analysis HERE.) All of the Q1 leaders (see below) are regular spenders in the monthly report over 12 months.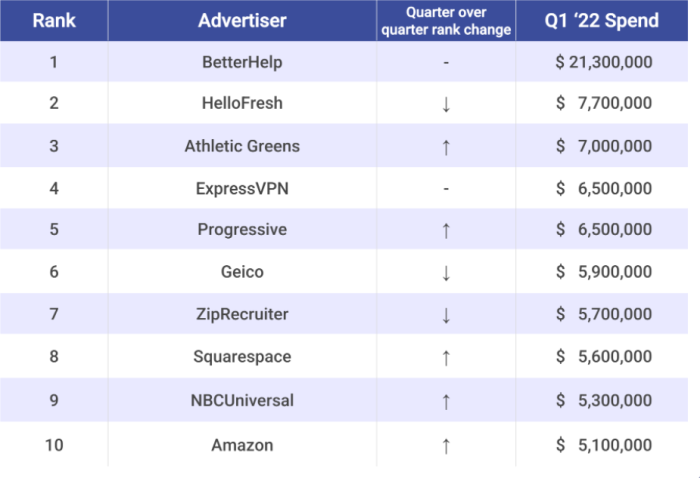 Magellan looked at Q4 (2021) against Q1 (2022) and determined the fastest growing ad industry, quarter-over-quarter, was Web Hosting, followed by Home Goods, Travel, Fitness, and Nutritional Supplements. Overall, the biggest-spending industries are Financial Service, Business Services, Food, and Television & Film.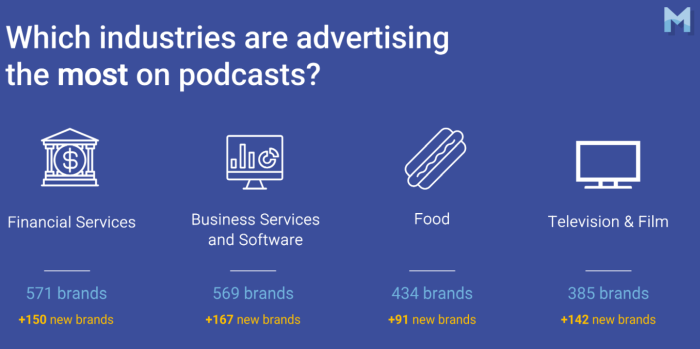 There is much more to this info-dense pack of metrics. (Get it HERE.)
.