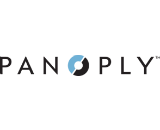 Slate-owned podcast network Panoply notified us of a few developments related to its Megaphone podcast content management platform. New high-profile publishers have joined Megaphone, and a new product called Megalink offers a user-friendly subscription process that also gives producers more intelligence about listeners.
In a conversation with Director of product Joel Withrow, RAIN News learned that three new producers have joined the Megaphone platform: WBUR, BuzzFeed, and Outline (a tech/culture publication founded by ex-The Verge and ex-Engadget editor Josh Topolsky). Of those, WBUR's participation seems most substantial. One of the top-10 publishers in Podtrac's monthly ranker, WBUR is putting its entire historical archive of on-demand audio into Megaphone.
Megaphone works with a licensing model. Publishers sell their own advertising, keep that revenue, and pay Panoply a licensing fee for the platform's trafficking, inventory management, and ad injection features.
Among the technical features offered by Megaphone is a new one called Megalink which forms part of Panoply's announcement which the company previewed to RAIN News. Panoply calls Megalink "an audio intelligence feature that simplifies the podcast subscription process for users while simultaneously making more data available to publishers and advertisers."
Publishers deploying Megalink offer new listeners a simple subscription link which susses out the user's mobile/desktop operating system, and directs the listener to a matching subscription path. For example, Apple iPhone users who receive a Megalink are directed to the Apple Podcasts app for subscribing to the program. When the Megalink is received on Android, it guides the user to Google Play Music. Desktop users in Apple computers subscribe via iTunes. Windows users are guided directly to the Megaphone program page for subscribing.
Beneath with all this user-helpful guidance lies a data gathering mechanism that feeds back the subscription information to the podcast publisher. Does this system crack the iTunes black box which plagues podcasters with unavailable information about how users listen through Apple's apps? No, according to Joel Withrow, but it sets the stage for future products which will chip away at the infamous podcast listener measurement problem.
---