As power is transferred in Washington this week, the leading coalition of artists and labels lobbying against terrestrial radio's exemption from music royalties is bringing its argument to the fore. In an open letter to the new 115th Congress, musicFIRST lays out its argument against the Local Radio Freedom Act, a non-binding resolution supported by hundreds of House and Senate members.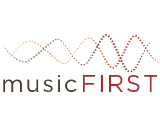 In dispute is radio's exemption from statutory royalties for use of music recordings in over-the-air broadcasts. Radio does pay songwriters and publishers for their ownership of music played on the air. And radio does pay webcast royalty rates for online station streams, just like Pandora. But the air signal has always been exempt from this royalty cost in U.S. law, unlike many other countries.
"The 115th Congress has a unique opportunity to address these longstanding concerns with straightforward solutions," the musicFIRST letter states. But no specific solution is proposed, aside from an implicit request to make a change. "Terrestrial radio must join EVERY other platform that builds a business delivering copyrighted content and compensate artists for their music."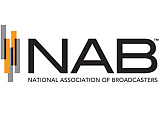 On the other end of this tug-of-war, the National Association of Broadcasters (NAB) promotes the Local Radio Freedom Act, which opposes "any new performance fee, tax, royalty, or other charge on local broadcast radio stations." The resolution is not a law; it is a policy commitment signed by 26 senators and 232 representatives.
A straightforward and specific solution might not be as easy as musicFIRST makes it sound. Even aside from the powerful policy efforts by the D.C.-based NAB, lawmakers of many stripes might be permanently unwilling to impose a new and potentially debilitating cost on radio groups and hundreds of local stations. For the NAB, to a certain extent, this is a matter of protecting local businesses. musicFIRST notes that 10 radio groups control 50% of the U.S. market. That's another way of saying that half of U.S. radio is smaller clusters, some of which are family businesses running tight budgets.
Promoting new music, to the benefit of the record industry, has been the historical basis of radio's exemption. musicFIRST doesn't strengthen its case by arguing that radio has become irrelevant in the music discovery process. "Long-gone are the days when radio helped 'discover' performers," the organization's letter states. That assertion is contradicted by most consumer research, notably The Infinite Dial (annually produced by Edison Research and Triton Digital), which in 2016 found that AM/FM radio is the most popular source used for "keeping up-to-date with music." (It is less popular but still much used by young people.)
Putting aside the rightness or wrongness of disrupting the radio industry, it's not easy to imagine how to structure a radio royalty. musicFIRST demands a market-based compensation structure. The webcast royalty market which governs Pandora, other online radio ventures, and terrestrial streams, is based on a monetary amount per stream. In online radio, each stream reaches one listener — in other words, each stream is a single performance of a song. That model is already misapplied to terrestrial streams, where each song spin is performed to many people. Move that model over to on-air music, which has enormous reach, and radio would be paying the statutory rate of 17 cents for 100 spins of a song, which might comprise millions of performances.
A second market-based solution exists in music services which deal directly with labels, avoiding government regulation. Market leader Spotify pays between 55% and 70% (depending on reported accounting methods) of its total revenue on the cost of music. Does anyone at musicFIRST imagine Congress imposing that cost burden on American radio?
Private, open-market deals that contain a level of satisfaction to both sides of the argument might be the most productive path forward. There is precedent. Two industry titans, Warner Music on the radio side and Clear Channel on the broadcast side, executed a 2013 deal which paid labels for airplay in exchange for favorable streaming rates. (Clear Channel is now iHeartMedia.) Big Machine Label Group in Nashville made a similar deal with Clear Channel.
There is little question that U.S. music royalty regulations are unbalanced, in an era when monetizing the broadcast promotion of songs is shifting from discrete purchases (CDs and downloads) to cloud access via services which do pay label royalties. But musicFIRST's blithe assertion that "Congress can very easily fix this" might get some eyes rolling in Congress. If lawmakers follow the path of least resistance, they will take no action indefinitely and recommend open-market solutions.
---