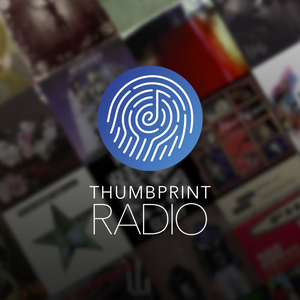 Pandora is celebrating the 5th birthday of the launch of Thumbprint Radio, a playlist based on each user's "thumbs up" action — a legacy Pandora feature across all usage tiers. The formula mixes thumbed songs with other tracks which Pandora's venerable Music Genome selects. The station is "as unique as your thumbprint" Pandora notes slyly.
The company unleashed a raft of numbers describing the success of Thumbprint Radio.
It is the most popular station in the service, by total listening hours.
Over 50-million Pandora users have taken Thumbprint Radio for a spin.
That's over two-billion hours.
Over one-billion thumbing actions power the playlists.
Music across the Thumbprint universe (Thumbverse? Thumbsphere?) includes over 4.5-million songs and 300,000 artists.
Related to the above data points, Pandora tells us that is has amassed over 100-billion thumb actions. That is a whopping big dataset. (Presumably some of those are down-thumbs, which are also helpful to the platform's intelligence about user taste.)
The #1 artist? Go ahead, guess. Yes, it is Drake.
Thumbprint Radio stations are issued to users who have at least three stations with at least four thumbs on each.
.