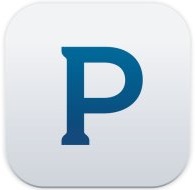 This article by guest contributor Jennifer Lane was first published in Audio4cast. 
With more than 200 million registered users, Pandora's collection of user data is substantial. Now they are beginning to use that data to create marketable audience segments that advertisers can use to target their campaigns.
The first of these "proprietary audience segments" created by Pandora are Hispanic and Spanish speaking users of the service. To create these segments, Pandora cross referenced their registered users with zip codes that have a high population of Hispanic and Spanish speaking listeners, using publicly available census data. It's still inference based targeting, meaning that the buyer has to agree to make assumptions about the consumer based on where they live, but it's an improvement over cookie-based technology, which makes inference based assumptions as well – usually assuming that someone visiting a certain site matches a certain set of established criteria.
Critics will argue that users often give false registration data as well, and that is certainly a factor, but probably not a significant deterrent for buyers who are looking for any improved ways of reaching more of the people they want to reach, fewer of those they don't.
Studies have shown that listeners are quite tolerant of targeted ads online, especially when they are targeted to offer products that the listener might find useful.
In fact, Pandora's capable of slicing up their audience by market, zip code, age or gender, or the kind of music they listen to, and has been doing that for a long time. These new customer segments are available in media buying software that makes it very simple for agencies to identify, price and purchase. It's a smart way to market their large audience to advertisers and showcase their targeting capabilities. This video features Heidi Browning, Pandora SVP of strategic solutions, discussing the streaming service's targeting capabilities.