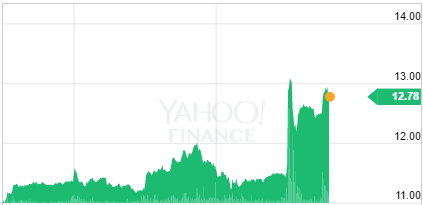 Pandora's stock spiked after CNBC reported that the online audio company was open to acquisition talks with Sirius XM. Shares rose more than 9% on Friday on the rumor. Following on CNBC's report, Reuters cited a source that claimed there would be no new efforts on Pandora's part to sell. So far, the audio company hasn't commented on the speculation.
Earlier this year, Pandora was approached by Sirius' parent company Liberty Media. But Pandora rejected the informal $15-per-share offer at that time, even though it has been facing pressure from its investors for a sale.
Tim Westergren, Pandora's CEO, has been vocal about his lack of interest in selling off his company. Pandora is also on the verge of unveiling a new product, its on-demand Pandora Premium, which will be introduced at an event in New York City on Dec. 6. RAIN News will be in attendance for the unveiling.