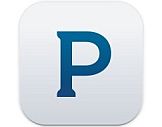 Just hours ahead of its second-quarter earnings call, we've learned that Pandora has reportedly turned down a proposed bid from Liberty Media. The owner of Sirius XM allegedly floated an offer to buy out the online audio company for $15 per share, valuing Pandora at more than $3.4 billion. Sources are saying that Pandora's board rejected the informal bid, citing the price as too low. The Wall Street Journal reported that the board believes Pandora's value is closer to its trading price at the time of the offer, which was about $20 per share.
Liberty CEO Greg Maffei has been critical of streaming music platforms in the past; "We have looked at the business models on a bunch of the streaming companies and found it very hard to see them [as] attractive," he said in March. His bid for Pandora appeared to be exploratory rather than a formal effort to acquire.
This news is just the latest in a highly eventful year for Pandora. It purchased Rdio's assets at the close of 2015 and is in the throes of preparing an on-demand streaming service. Then it saw a change in leadership in March when founder Tim Westergren took over as CEO. The company has recently faced pressure to sell from within its own ranks; its largest shareholder made a regulatory filing pushing for Pandora to prioritize delivering value and to explore sale options.
Pandora is scheduled to release its financial results for the second quarter later today. We'll be listening for whether the company leaders will address this development and take a stance on the likelihood of a sale during the call.