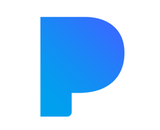 Pandora has unveiled a new feature called personalized soundtracks. These playlists use the Music Genome system alongside human curation to provide a new batch of suggested listening based on each individual's moods, activities, and favorite genres.
The concept is likely to draw comparisons to Spotify's popular Discover Weekly and Daily Mixes playlists. Pandora has combined similar elements into a single feature set. Personalized soundtracks are a collection of playlists rather than a single batch of recommended listening, and it will have obvious themes or motifs for each set.
For instance, in the blog post announcing the feature, Pandora gives an example of a listener who trends toward lots of high-energy music across a range of genres. That person would likely unlock a list titled "Your Party Soundtrack" that contains both favorites and new songs from many music styles.
Personalized soundtracks are currently being tested for a group of Pandora Premium listeners and will roll out across that tier soon. They'll appear on the mobile app under the Browse tab.