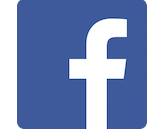 After several new additions to its team over the course of 2017, Facebook is back on a hiring spree. The social media network currently has two open job listings that focus on music licensing in the Asia-Pacific region. The two posts are Label Music Business Development Manager (APAC) and Music Publishing Business Development (APAC).
The label manager is looking for a candidate to focus on how Facebook will work with labels in Asia. Responsibilities also include working to build a "best-in-class licensing structure." The publishing role has a similar set of requirements, but working with music publishers rather than labels.
Facebook has been moving at a rapid clip this year to assemble licensing deals with music groups of all shapes and sizes. It made an offer to indie publishers as well as linking up with Universal Music Group, Warner Music Group, and Sony/ATV. After landing a few European deals, a move to Asia seems like the logical next step for the social company.