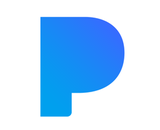 In one of the most eventful days in company history, Pandora released its Q1 earnings, disclosed the first subscription numbers for Pandora Premium, announced a new $150-million investment, altered its board rules making it easier to change directors, and accepted the resignation of its board Chairman and another board member.
The first quarter was eventful in itself, seeing the launch of Pandora Premium, the fully interactive music service which complements Pandora Radio and positions Pandora squarely in face-to-face competition with Spotify. Having spent five quarters on building that enterprise, the company now seems to be focusing on bringing new oxygen into the enterprise — specifically, new money and new governance.
KKR Investment
The $150-million funding comes from KKR, a global investment firm founded in 1976. It's portfolio includes 150 companies across several business categories. Online business or audio investments include Texture (digital magazine subscriptions), Sonos, Lyft, Panasonic, and Go Daddy.
The investment is a stock deal, with Pandora creating $150-million worth of Series A preferred stock. Pandora will pay a quarterly dividend. The stock can be converted into common stock at a strike price of $13.50 per share. P stock closed Monday at $10.40, down $2.65 on the day. After-hours trading, reflecting the 5:00pm ET news blast, lifted the stock back up over three percent at one point.
"We are happy to be partnering with KKR on this investment," said Naveen Chopra, chief financial officer at Pandora. "A strong balance sheet gives us the ability to accelerate growth investments when appropriate and to compete aggressively in a rapidly changing, complex market."
Richard Sarnoff, KKR's Head of Media & Communications Private Equity investing in the Americas, will join the Pandora board. "A true pioneer in digital music, we believe that Pandora is uniquely positioned over the long term given the sheer size of its user base, the quality of its new subscription services and the fact that it has created one of the few scaled streaming media businesses in the US," Sarnoff said.
Rock and Rolling the Board
As Richard Sarnoff takes his Board of Directors seat at Pandora, James M. P. Feuille exits as Board Chair. Peter Gotcher also resigns from his directorship of Pandora. An independent committee is being formed to search for additional board talent, in a clear signal that Pandora is seeking fresh air at the top.
These governance changes, and more presumably to come, are facilitated by a declassification process. Declassified boards can change their composition more easily than classified boards, which typically rotate directors on and off with staggered terms. In that model, a third of the board commonly stands for renewal or replacement each year. Declassified boards can shift with more freedom as need dictates.
Pandora's board had eight members on Monday morning, experienced three changes during the day, and ended Monday night with seven. Any observer might expect more changes soon.
Outgoing Chair James M. P. Feuille joined Pandora's board in 2005. His company, Crosslink Capital, made a Series C investment in Pandora. Pete Gotcher, also now ex-board, is an independent investor with a stake in the company. Gotcher founded Digidesign, a prominent maker of digital audio software workstations — it was acquired by Avid, maker of industry-leading Pro Tools recording and editing software.
Pandora founder and current CEO Tim Westergren remains on the board.
The Earnings
Perhaps recognizing that many investors and observers would be primarily interested in subscription numbers (not really the case before the Pandora Premium and Pandora Plus products were introduced), Pandora leads off its statistical bullet points with those numbers: Total subscribers increased to 4.71 million in Q1 2017 from 3.93 million in Q1 2016 , growing approximately 20% year-over-year.
But how many are Premium subscribers? the answer is "more than 500-thousand." Pandora Premium widely launched to all users on April 18, after Q1 closed, so the 500,000 number is barely even preliminary. (The wide launch was preceded by a narrow roll-out.)
Other numbers:
Q1 2017 total consolidated revenue was $316.0 million, growing 6% year-over-year
Q1 2017 subscription revenue was $64.9 million, growing 19% year-over-year
Q1 2017 ticketing service revenue was $27.8 million, growing 25% year-over-year
Q1 2017 ad RPMs were $50.87, growing 12% year-over-year
Monthly listeners were 76.7-million at the end of Q1, compared to 79.4-million a year earlier. The RPM growth (Revenue Per Thousand listening hours, see above) indicates that Pandora monetized its listeners more effectively, continuing a trend that Pandora emphasizes each quarter.
The company is guiding investor expectations to 2nd-quarter top-line revenue in the $360M-375M range. for full-year 2017, revenue is projected to land between $1.5-billion and $1.65-billion.
The Future
This is James M. P. Feuille's statement as he gave up his Board Chair seat: "Having secured a significant financial commitment from KKR to strengthen the Company's balance sheet, we have positioned the Company to evaluate any potential strategic alternatives, including a sale, in the 30 days before the financing is set to close."
Timothy Leiweke, a sports and entertainment mogul, will chair the board expansion committee. His remark today: "The governance measures we have undertaken today have the support of our major stockholders. The Board is squarely focused on maximizing stockholder value as we move ahead." The phrase maximizing stockholder value is sometimes a euphemism for accomplishing a company sale.
The two remarks, taken together, along with a clear determination to remake the board, could be interpreted as Pandora's clearest signal of its openness to be acuuired, after more than a year of frequent rumoring.