"I'm excited to speak with you regarding our strong start of the year." So began Pandora CEO Brian McAndrews' quarterly address to investors as he reported first-quarter earnings. In the wake of yesterday's call, P stock is up over two percent as of this post.
Pandora posted its first quarter financial results, which included larger figures for both revenue and losses. The online radio company posted a net loss of $48.3 million, or 23 cents per diluted share, for the period, up 67% from its loss of $28.9 million in the first quarter of 2014. Revenue also grew for the company, up 18.8% to $230.8 million, compared with $194.3 million in the year-ago period.
Those GAAP figures contrast with non-GAAP metrics that Pandora uses in its conference call presentations. Through the non-GAAP lens, year-over-year revenue increase was 28%, and the net loss of 12 cents per share.
Many of the headlines surrounding Pandora quarterly earnings are about audience size and share of listening market. In those departments Pandora either remained stable of grew. Two of the most scrutinized numbers:
Monthly active users were 79.2-million listeners, a slight drop from the previous quarter (80-million) and a year-over-year gain from 75.3-million. comScore measured Pandora's monthly unique visitors, across all platforms, at 87.8-million.
In the somewhat controversial "share of radio listening" metrics, Pandora claimed 10% of all U.S. radio listening. "Third party measurement confirms the scale of our audience," McAndrews said.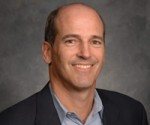 In addition, listener hours increased 11% (year -over-year) to 5.3 billion. McAndrews emphasized the company's focus on engagement, as opposed to sheer scaling of monthly active users. "Our goal is to build our business for the long-term and bringing listeners more frequently and have them coming back and engaged and that's why we're pleased when we see continued increases and engagement as we did this quarter."
One of Pandora's key metrics is RPM (revenue per thousand listening hours). For Q1 2015, that number was $43.53 — a 16% gain (non-GAAP) from Q1 2014. RPM tells a story of how effectively Pandora is monetizing its users, per thousand hours of streaming. As that number goes up, profitability against fixed costs goes up. Of course, Pandora's most expensive cost, music licensing, is not truly fixed, and is unknown beyond this year. Concerning new royalty rates staring next January, which will be determined by the Copyright Royalty Board (CRB), McAndrews understandably had little to say.
Advertising revenue increased 27.1% to $178.7 million, while subscription revenue fell 3.1% to $52 million. Pandora announced that nearly 3.8-million users subscribe to Pandora One, which eliminates advertising. The company has stated many times that advertising is its primary revenue model. Though it provides an ad-free experience for a monthly price, Pandora' mission is to disrupt radio and earn share of listening and share of ad revenue.
One analyst asked about the build-out of Pandora's sales force, and McAndrews supplied specifics: 430 total sales people, with 138 in local markets. He predicted 500-600 as a "low end" in five years.
Brian McAndrews noted that a programmatic advertising solution for mobile will be rolled out in Q3 of this year. McAndrews said that Pandora's internal data management now yields 230 distinct audience segments that can be targeted.
Looking forward, Pandora offered a revenue projection of between $280 million and $285 million for the second quarter, and between $1.16 billion and $1.18 billion for the full fiscal year. "While we still have lot more work to do and investments to made, we're starting the year from a position of strength and we're excited about our future," McAndrews said.